Sports » Latest News
Sports
Posted: Jun 14, 2017 12:16 PMUpdated: Jun 14, 2017 1:16 PM
Indians Back on Track with Sweep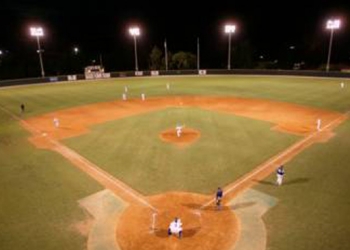 The Doenges Ford Indians won both their games at Pittsburg, Kansas on Tuesday evening. It was the first clean sweep for Bartlesville's American Legion Baseball team since they swept the Ada A's on June 5.
The Indian's won the first game 7-2 and the second 10-3. Corey Murphy and John Cone both had four hits in the double-header.
The Indian's out preformed Pittsburg on defense, as several Pitt errors led to Bartlesville runs. With Pittsburg threatening in the bottom of the seventh in game two, it was an Indian double-play that led to the sweep on the evening. Max Gross had the call last night on KWON.
Zach Snow and Nolan Schaper earned the wins on the mound for Bartlesville. The Indian's improve to 10-4-1, they return home on Wednesday.
Bartlesville hosts Three-Rivers for a double-header at Bill Doenges Memorial Stadium. A 6:00 and 8:00 PM first pitch from downtown Bartlesville in two more games we will have on KWON – AM 1400 and FM 93.3.
The Indian's are also at home on Friday and Saturday against the Ada Braves.
« Back to Sports