Sports » Latest News
Pawhuska Football
Posted: Dec 05, 2019 2:46 PMUpdated: Dec 05, 2019 3:48 PM
Huskies Complete Successful 2019 Season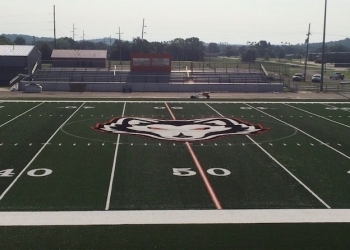 The Pawhuska football team went 0-10 in 2017. After a 6-5 season last year, the Huskies made it to the quarterfinals of the Class A state tournament and finished with an 11-win season this year. This includes a 26 point comeback win against Stroud in the round of 16. Even with Friday night's loss, coach Matt Hennesy is proud of the season his team had.
Here, Hennesy reflects on some of the highlights throughout the regular season.
After a round one win over Oklahoma Union, Hennesy talks about the fight his team showed to come back and beat a good Stroud team on the road to continue on in the playoffs.
Pawhuska finished the season with an 11-2 season. From the 2015 to 2018 season, the Huskies only compiled 10 wins.
« Back to Sports