Sports » Latest News
Sports
Posted: Oct 10, 2018 7:22 AMUpdated: Oct 10, 2018 8:22 AM
Frontier Valley Conference XC Meet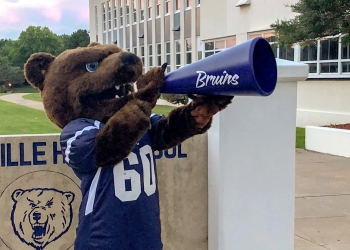 Big event coming up for Bartlesville High Cross Country on Wednesday afternoon, as BHS will host the Frontier Valley Conference meet in the Sooner Park, Madison area of town.
The meet was originally scheduled for yesterday afternoon, but was postponed one day to today because of the forecasted weather. Bartlesville doesn't often get chances to host cross country events, let alone the conference championship. Bruin Athletic and Activities Director Spence Rigdon talks about today's meet.
The meet starts at 3:00 PM.
BHS is reloading this season, after losing a number of huge contributors as seniors last year on both the girl's and guy's side. Liza Williams is a name to watch on the girl's side, with Spencer Hale leading the way for the guys.
« Back to Sports