Sports » Latest News
Sports
Posted: Aug 14, 2019 7:38 AMUpdated: Aug 14, 2019 8:38 AM
Facilities to Look Different After Bond Passage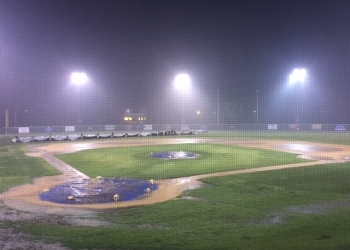 With the passage of the Bartlesville Public Schools bond issue last night, there will be some pretty major cosmetic changes to some of Bartlesville's biggest athletic facilities, and those changes will come pretty quickly.
The main two differences over the next several months will be a new press box at Custer Stadium and turf at Bill Doenges Memorial Stadium and the BHS softball complex. Tentative plans for those facilities would have them finished up by the next full season for their respective sports. BPS Superintendent Chuck McCauley tells us more.
So if things stick to schedule, the press box would be finished up by the fall of 2020. According to first year BHS head baseball coach Cody Price, infield turf at Bill Doenges would hopefully be finished up by the spring of 2020, in time for the next baseball season. That means installation would start within the next few months.
Full coverage of the bond passage.
« Back to Sports