Sports » Latest News
Dewey Basketball
Posted: Dec 04, 2019 2:29 PMUpdated: Dec 04, 2019 3:29 PM
Doggers Look Ahead to Opener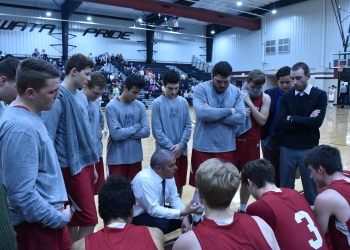 The Dewey Bulldoggers will be one of the last teams around the area to open the 2019-2020 season. Dewey will open Friday as it hosts Nowata in a rivalry battle. The Doggers had Tuesday's game pushed back to Jan. 27 because Adair made a long run in the football playoffs.
Dewey hardly lost anything off last year's team as it will return five starters. Dewey had a puzzling slow start to last year which contributed to a 7-17 record. However, the Doggers did win five of their last seven games before being eliminated by Kellyville in the district playoffs. Veteran head coach Lance Knight talks about this year's squad.
Hayden Thornton and Caden Baughn are the top two retuning scorers for Dewey. Colby Henley, Kale Carner and Kaleb Hull with also see major minutes. The Doggers open up on Friday against Nowata at 8 p.m. Radio coverage can be heard on KRIG 104.9 FM.
« Back to Sports