Sports » Latest News
Sports
Posted: Jul 29, 2017 6:03 AMUpdated: Jul 29, 2017 7:05 AM
Doenges Ford Indians Season Ends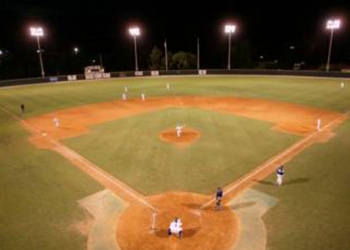 The Doenges Ford Indians had their season come to a close on Friday evening in Coweta at the Oklahoma State Legion Baseball Tournament.
Bartlesville lost to the Ardmore Cardinals 12-0 in an elimination game.
Ardmore scored three in the first, then six in the second - that pretty much put the game away. Bartlesville managed only two hits in the contest. It ended up being a seven-inning run-rule.
The big shot came off the bat of Travis Loudermilk for Ardmore. He hit a two-out three-run homer in the first that set the tone for the Cardinals on offense.
Bartlesville had beaten Ardmore on Thursday afternoon 10-4 when the tournament began. However, there was a sort of bracket fluke. The Indians ended up playing one more game than the Cardinals in the tournament on Thursday evening in the winner's bracket. In the nine-inning games, that affected Bartlesville's pitching depth.
Braden Beasley took the loss on the mound, he was charged with all 12 of the runs but only eight of them were earned. The Indians committed five errors on defense.
Bartlesville ends the summer of 2017 with a record of 20-22-1. Congrats to the Indians on a hard fought summer of legion baseball.
« Back to Sports