Sports » Latest News
Dewey football
Posted: Aug 02, 2017 3:16 PMUpdated: Aug 02, 2017 4:16 PM
Dewey Football Practice Starts Monday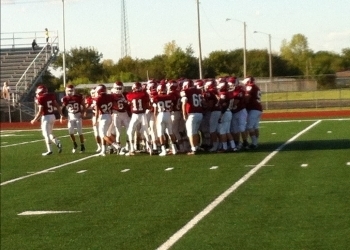 As we continue to count down the days before high school football practices begin across all of Northeast Oklahoma on August 7.
The Dewey Bulldoggers will get under way with non-contact practices at the beginning of the first week and then work in contact drills toward the first weekend. DHS head coach Tyler Caid gives a look at what the first two weeks look like for the Bulldoggers.
Dewey returns a bundle of talent on the offensive side of the ball with Quarterback Blake Timmons and five offensive linemen returning as well as a fair number of skill players. However, the Doggers do have some holes to fill with newcomers.
Senior Colby Rogers had a great offseason in spring and summer workouts and could be a breakout player in the fall. Coach Caid gives a background on Rogers and what he is capable of.
The Bulldoggers will play a scrimmage at Locust Grove High School on August 18. With Locust Grove, Kellyville and Miami all participating. On August 19, we will have our annual Coach's Breakfast which serves as our preview show for the entire region.
We'll have more on high school football teams across the area in the coming days.
« Back to Sports