Sports » Latest News
Sports
Posted: Nov 07, 2018 7:54 AMUpdated: Nov 07, 2018 8:54 AM
Copan-Wesleyan Christian's Future Uncertain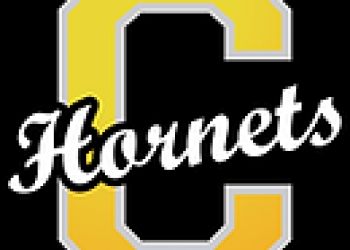 The Coop worked well in 2018, but it isn't guaranteed to be a thing in 2019.
Copan-Wesleyan Christian football was one of the biggest stories throughout the area, as the two schools combined forces for the first time to have a cooped program this season.
The Hornets and Mustangs won three-games, finishing just outside the playoffs. They won their final game over Olive, 56-36 this past Thursday.
As for the future of both the programs, independence would be the ultimate goal, but neither side is sure they will get there next year. Copan head coach Shane Page says the ball is in Wesleyan Christian's court when it comes to making a decision beyond this season.
On the Wesleyan Christian side of things, Mustang head coach Curt Cloud said he and the school will have to take a look at the roster this winter, likely after the first of the year and decide what things will look like. Cloud says there is to finite number that he would like to have to separate from the coop.
It was a season of firsts for both programs.
This was the first season back in the OSSAA for Wesleyan Christian after being in the Oklahoma Christian School's Association the past four seasons.
Copan was playing football for the first time since 2016, after the Hornets had to cancel their 2017 season due to lack of players.
We will have more on Copan-Wesleyan Christian and the coop when information is available.
« Back to Sports