Sports » Latest News
Sports
Posted: May 17, 2019 7:20 AMUpdated: May 17, 2019 8:22 AM
Copan Football to Co-op with South Coffeyville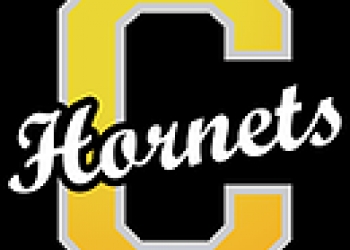 There will be another marriage between two area schools in high school football this fall.
Copan has found a different co-op partner for the 2019 season, ensuring that the Hornets will again get to play football this season.
Copan will co-op with South Coffeyville this year, the South Coffeyville school board approved that move on Thursday night.
Copan has now co-oped with two area schools the past two seasons. This was following its entire season getting nixed in 2017 due to low numbers of players out for the team. The Hornets co-op partner in 2018, Wesleyan Christian School in Bartlesville, decided to go it alone this fall, leaving Copan to look elsewhere.
South Coffeyville is scheduled to play in Class B District 8 this year. The Lions went 1-9 last season under head coach Trenton Kallenberger. Copan was scheduled to play in Class C.
The combined average daily enrollment of the two schools will keep the team in Class B, playing eight-man football.
The two schools are separated by about 23 miles.
« Back to Sports