Sports » Latest News
Sports
Posted: Sep 14, 2021 7:21 AMUpdated: Sep 14, 2021 8:21 AM
Copan Looking Forward to Bye-Week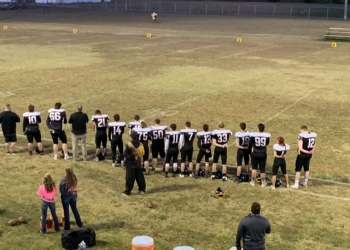 Copan football has gotten to its bye-week, which is a big deal. The Hornets will play again until Sept. 24 when they take on Bluejacket in district action. Copan is 0-3 following three losses to Oaks, Prue and Barnsdall.
Two of those opponents are Class B schools, and with Copan battling numbers issues, head coach Marshall Foreman says he is proud of the way his team competed in non-district play.
Copan will get a handful of guys back who had to start the year academically ineligible. That, combined with healing up over the next week and half, should give the Hornets about 13-15 guys ready to play for district action.
Foreman says before the season started he knew the first three games could be tough, but his team made it through.
Copan's first district opponent won't make things easy, Bluejacket is currently 2-0 and is averaging 50-points-per-game. More on Copan football over the next week.
« Back to Sports