Sports » Latest News
Sports
Posted: Jul 30, 2020 7:39 AMUpdated: Jul 30, 2020 8:39 AM
College Football News Coming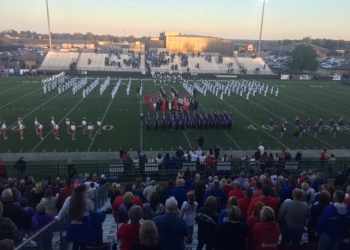 More college football plans are coming into view.
On Thursday the ACC announced its intention to play 10 conference games, plus one non-conference game, beginning on the week of Sept. 7-12. The ACC is adopting Notre Dame for the 2020 season, as the Irish will also play a 10-game ACC schedule.
The Big 12 Conference confirmed on Wednesday that it will hold its virtual media day beginning on Monday. All head coaches and Commissioner Bob Bowlsby will talk with the media.
Reports on Wednesday afternoon say that the Big 12 presidents will vote on a conference scheduling model early next week, perhaps just hours after media day.
The options available for the presidents include a full 12-game season, playing only nine conference games, or nine conference games plus one non-conference contest.
Stadium reporter Brett McMurphy says that his sources tell him that the full 12-game season is the most unlikely option, because so many other power conferences have already limited or canceled their non-conference games.
« Back to Sports