Sports » Latest News
Sports
Posted: Jul 04, 2022 6:27 AMUpdated: Jul 04, 2022 7:27 AM
Chestnet Readies for Hot Dog Eating Contest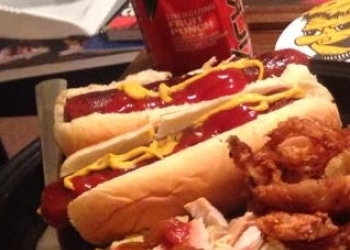 It is a 4th of July tradition in America – the Nathans Famous Hot Dog Eating Contest will take place today at Coney Island, New York. Competitors in this year's contest will have 10 minutes to eat the most hot dogs and buns they can.
Last year the No.1 eater in the world Joey Chestnut set a new record with 76 Hot Dogs and Buns in winning his seventh Mustard Yellow Belt in a row. Chestnut is the 14-time champion of the event.
In an interview with KWON Sports Chestnut described what it is like for his body in the hours after consuming all those dogs.
The Independence Day contest is returning to its original location at the corner of Surf and Stillwell Avenues in Coney Island, New York after being relocated because of the pandemic.
Thousands of people are expected to flock to the original Nathan's location to watch the competition, which will be broadcast live on ESPN3 and ESPNEWS starting at 9:45 on Monday morning.
The women's competition begins at 10:00 AM, while the men's competition starts at 11:30 AM.
The annual hot dog eating contest has been held every year since 1916.
« Back to Sports