Sports » Latest News
Caney Valley Baseball
Posted: Apr 18, 2019 2:39 PMUpdated: Apr 18, 2019 3:39 PM
Caney Valley Looking for Turnaround Before Playoffs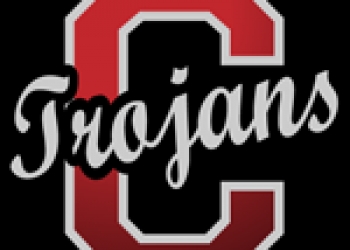 The Caney Valley Trojans have a few tune-up games to get back on track before the district tournament. Caney Valley has been scuffling of late as they've lost four consecutive games including back-to-back losses to Dewey earlier this week.
Despite this, the Trojans remain ranked as the No. 17 team in Class 2A OSSAA Rankings. The Trojans currently hold an 11-10 record. Caney Valley has just three wins in its last 11 games after starting the season 8-2.
Pitching has been the major reason for the downward trend. Trojans' arms have allowed 7.6 runs per contest during the eleven-game stretch. This problem was compounded in Monday's 15-10 loss to Dewey, which is the second most runs allowed all season.
In the last three games Caney Valley has scored 22 runs, which shows the offense isn't lacking. Even a slight improvement in terms of pitching and defense could go a long way to returning the Trojans to their early season winning ways.
Caney Valley travels to No. 16 Rejoice Christian on Friday at 4:30 p.m. The Trojans will play Oklahoma Union in the district tournament on April 25th with games in Ramona.
« Back to Sports