Sports » Latest News
Sports
Posted: May 08, 2019 11:34 AMUpdated: May 08, 2019 12:34 PM
Bruin Track and Field Eyes State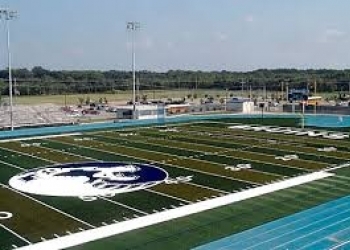 Only two sports remain for BHS before the athletic season wraps up, as boy's tennis and track and field have their final events this weekend.
Bartlesville Track and Field will be in state on Friday and Saturday after a good trip to Regionals qualified several athletes for state. Head coach David Ayers talks about his club's performance and highlights a couple younger athletes that have punched their ticket to continue competing this year.
The hopes for gold medals for BHS track will likely reside with the quartet of runners competing in the 4x800m relay, in Spencer Hales, Tyler Linthacum, Caleb Eiden and James Boudreaux.
They have been one of the best in the state all season, and have the best time this year of any 6A club.
We have another story focusing on the relay planned for next week.
« Back to Sports