Sports » Latest News
Sports
Posted: Apr 18, 2019 7:08 AMUpdated: Apr 18, 2019 8:08 AM
Bruin Baseball Back at Ponca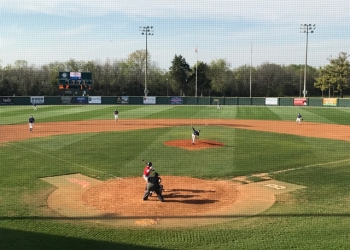 Prep baseball seasons are really starting to wind down across the area. Bartlesville High has another non-district contest at Ponca City on Thursay night.
This is the second of three non-district tune ups for Bartlesville this week. BHS got a blowout win over Meeker on Tuesday.
Bartlesville is trying to solidify its game, and start another upward trend prior to Regional starting the first week of May. BHS had a 10-game win streak during late March and early April.
Pitching depth will come to the forefront for the Bruins down the stretch of the 2019 season. Bartlesville is dealing with an injury to one of its better pitchers and overall players in Dakota Ward. Head coach Austin Jarvis talks about what else he would like his team to accomplish this week.
This is Bartlesville's second game this season against one of its rivals in Ponca. The Wildcats topped the Bruins 8-6 during a game at Bill Doenges Memorial Stadium back on March 8th.
First pitch at 5:30 on Thursday evening. We will carry the Ponca City-Bartlesville game on KWON – AM 1400 and FM 93.3.
Bartlesville Broadcast Schedule
« Back to Sports