Sports » Latest News
Sports
Posted: Aug 13, 2019 7:42 AMUpdated: Aug 13, 2019 10:52 AM
BPS Bond Will Affect Athletics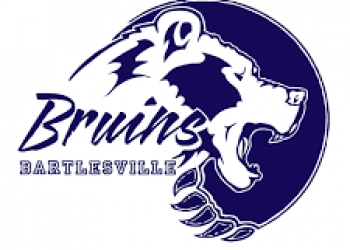 The Bartlesville Public Schools bond issue will be put up to a vote on Tuesday, as the people of Bartlesville will be asked two questions relating to a new bond proposal, which is a continuation of the bond passed a couple years ago.
The vote will certainly have an affect on BPS Athletics.
Daily budget items, uniforms, equipment, a press box at Custer Stadium and turf at the softball field and Bill Doenges Memorial Stadium are all on the docket.
Bartlesville High Athletic Director Spence Rigdon says supporting the schools helps retain teacher, coaches and families to the area.
We will have coverage of the bond vote on Tuesday evening on KWON – AM 1400 and FM 93.3. Also online at BartlesvilleRadio.com.
« Back to Sports