Sports » Latest News
Bruins
Posted: Aug 08, 2018 5:12 PMUpdated: Aug 08, 2018 6:14 PM
Blankenship Excited About Talented Roster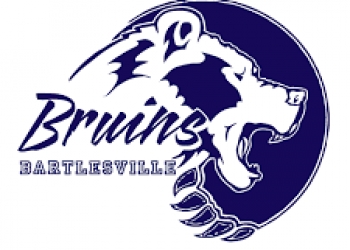 Practices are continuing in the opening week for Bartlesville High. The Bruins are working on a complete overhaul of the program under new head coach Lee Blankenship.
Last season saw more off the field distractions than solid play on the field. Several players have noted a change in culture under Blankenship already with positivity and energy being fostered.
Coach Blankenship got a chance to see what he was working football-wise in the spring and summer but he's getting his best look at the team this week with practices underway.
Blankenship says he's impressed with the quality that's on the roster.
The next few weeks will be used to sort out several positions including a three-way contest for the starting quarterback spot.
The Bruins will first see some outside competition with a scrimmage at Broken Arrow High School on August 16. Bartlesville will play another scrimmage at Tulsa-Edison on August 23.
All of this will prepare the Bruins for the season opener at Claremore on August 31.
« Back to Sports