Sports » Latest News
Bruins
Posted: Dec 06, 2018 2:41 PMUpdated: Dec 06, 2018 9:00 PM
BHS to Get Two New Varsity Coaches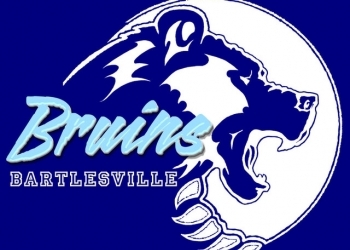 Bartlesville High will be getting two new varsity head coach's. The Bartlesville Board of Education is set to recommend Kyle Minton as the head softball coach and Jen Ward as the head volleyball coach at a meeting on Dec. 17.
Minton has been coaching in some capacity since 2007. He led the Dewey softball team to district championship in 2016 in the middle of a three-year stint with the Lady Doggers. Minton has helped coach baseball and softball in the district since 2017. Minton also assisted with BHS football and baseball from 2010 to 2015 prior to accepting the job at Dewey.
Ward moved to Bartlesville in 2014. She had 12 years volleyball coaching experience in the State of Illinois prior to that. Ward began coaching the eighth and ninth grade girls' basketball teams in 2014.
Ward played college volleyball at University of Pittsburgh from 1993 to 1996. She was an all-conference selection all four years.
Softball coach Craig Hampton and Volleyball coach Tom Williams announced that they would not be returning to their respective programs at the end of the fall season.
« Back to Sports