Sports » Latest News
Sports
Posted: Apr 25, 2019 7:17 AMUpdated: Apr 25, 2019 8:17 AM
2A-4A Baseball and Softball Postseason Begins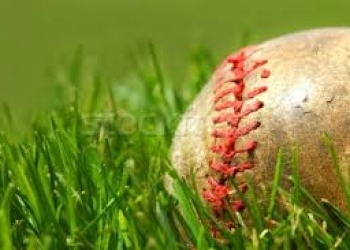 Area high school baseball and slow pitch softball again have postseason action on Thursday, as Districts are set to start in baseball and Regionals in softball.
Let's talk baseball first, in Class 3A Dewey will go on the road to Adair. The Doggers are 0-2 against the Warriors this season, losing 13-1 and 5-0. In 2A,
Nowata has Rejoice Christian into town – the Ironmen stand at 3-19 on the year, while Rejoice is a top-15 team in the state.
Caney Valley will try to regain its form in a series at home against Oklahoma Union. The Trojans, who spent most of the year ranked in 2A, have lost seven of their last eight.
And Pawhuska will have its hands full at Morrison on Thursday as well, Morrison is ranked at No. 16 in 2A. All these series are best two out of three – winner advances to Regionals.
Barnsdall slow pitch softball also begins its journey in the 3A Regional, after the Lady Panthers upset win over Fairland in Districts last week. The Lady Panthers take on Ripley at 2:15 PM– in the Strother Regional. It is a double-elimination four-team event, the winner heads to state.
« Back to Sports