News
KRIG Country Showdown
Posted: Jun 18, 2015 6:16 PMUpdated: Jun 19, 2015 6:45 AM
Annie Hart Moves On to the Country Showdown Finals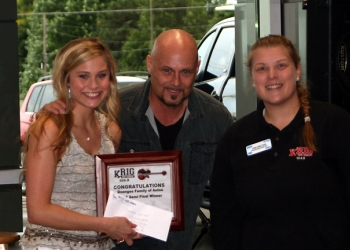 Allie Canoy
Doenges Family of Autos hosted the second venue for the KRIG Country Showdown Semi-Finals as the presenting sponsor at their new Toyota Showroom, Thursday evening. Five of the 15 Semi-Finalists competed including Summer Flennikin, Annie Hart, Kids in the Street, Anastasia Richardson, and Bryanna Swan. Annie Hart was the winner of the competition wowing the crowd with her amazing performance. Bryanna Swan won the runner-up award. Annie will be joining winner Josie Zepeda from the Ahava Café Semi Final and the winner of the Whiskey Bent location for the Local Finale at Pawhuska's Cavalcade Street Dance on July 14.
Three judges, Gary Moore, Travis Dunlap and Clint Ingram evaluated each performance. The last Semi Finals Event will happen Thursday, June 25, at Whiskey Bent on Tuxedo from 6-8 pm. The public is invited to attend and support the remaining semi-finalists, Celeste Drowatzky, Gary Douglas, Let it Ride, Maggie Smith, and Jennifer Varao.
KRIG Country Showdown is more than a local competition. The winner at the Cavalcade Street Dance will advance to state, with the potential for regional and national competition in Nashville including a TV appearance and a $100,000 prize. For more details, go to www.krigcountryshowdown.com and continue to follow the Showdown on Facebook for pictures, videos, and information throughout the competition.
Congratulations to Annie Hart for advancing on to the KRIG Country Showdown Local Finale and thank you for joining KRIG, Doenges Family of Autos, Ahava Café, Whiskey Bent, Washington Park Mall, Pawhuska Chamber of Commerce and presenting sponsor, Doenges Family of Autos, for the KRIG Country Showdown.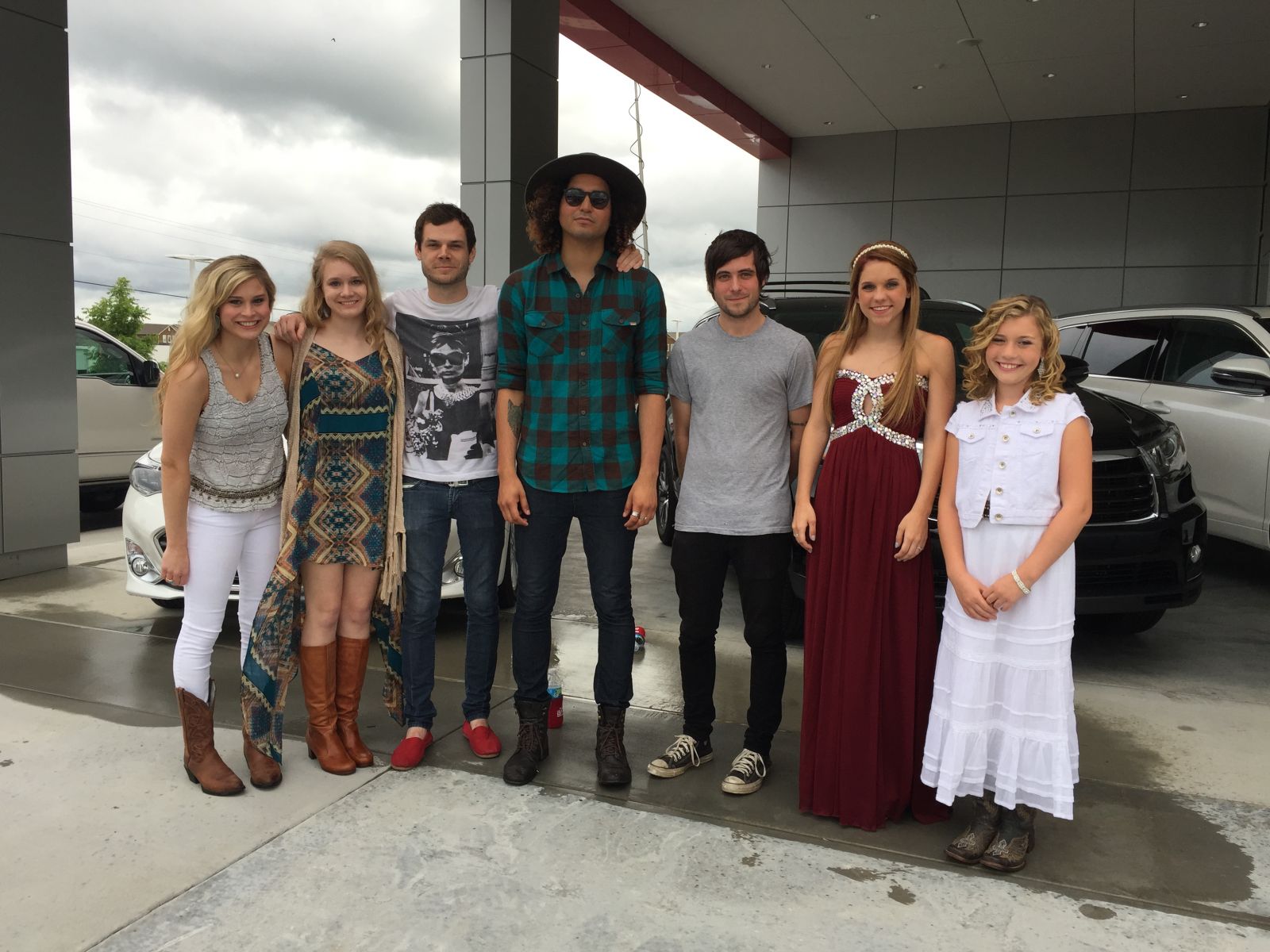 « Back to News