News
Crime
Posted: Mar 23, 2016 3:19 PMUpdated: Mar 23, 2016 3:19 PM
Bartlesville Man Arrested For Child Abuse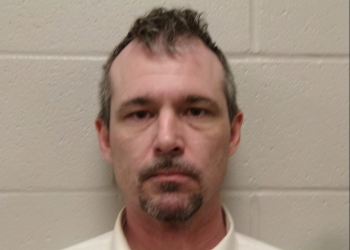 Adam Hooper
A $25,000 bond has been set for a Bartlesville man who allegedly abused his two-year old son. 40-year old Christopher Licavoli is charged with child abuse by injury. Bartlesville police were contacted by DHS workers about a case of the suspect and his wife and the couple's with five children.

According to a court affidavit, the DHS workers noticed the children were dirty and having head lice. The authorities noticed a two-year old boy with a large red mark on his left side of his face. Two of the five kids told officers they saw the suspect slap the boy while the mother was away.

Licavoli's next court date is April 1st.
« Back to News