News

Osage County
Posted: Jul 05, 2017 1:19 PMUpdated: Jul 05, 2017 1:19 PM
Osage County Accident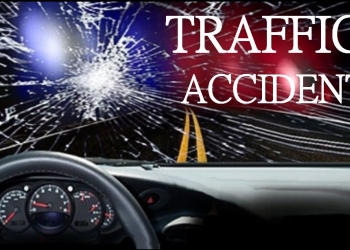 Ben Nicholas
Details about an accident that occured on June 29 in Osage County have been released.

John Donaldson was Southbound on City View at a stop sign in his 2008 Toyota Tundra, when he faild to yield at a stop sign. A suburban carying William Willaford and four under-age passengers hit Donaldson, causing him to roll 1 and 1/4 times.

Donaldson refused treatment at the scene for internal trunk injuries. Willaford was transported to a hospital in Ponca City with external trunk, internal trunk and leg, and arm injuries. The other four were treated and reeased.
« Back to News