News
City of Bartlesville
Posted: Mar 02, 2017 3:15 PMUpdated: Mar 02, 2017 3:15 PM
Bartlesville Man Arrested For Domestic Abuse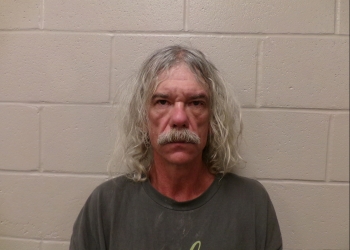 Ben Nicholas
A Bartlesville man has been arrested for domestic abuse and resisting arrest. Randall Lee Flatford was arrested on March 1, in Bartlesville. According to an affidavit, Flatford's girlfriend was met by police outside her home with her bags packed and several bruises and marks across her body. Reportedly, Flatford has used a lamp and the cord against the woman, as well as hitting her in the face and the mouth with the same lamp. Reportedly, the attack continued all night long.

After police arrived, Flatford refused to open the door to the home so the woman could gain her belongings. The woman said that he continuously changed locks on the doors so she couldn't have a key. Flatford eventually came out of the house to talk with police, however, as they announced intent to arrest him, he resisted and tried to pull away, causing injury to one of the officers.

After he was in the police car, Flatford again tried to escape by banging his head against the window and attempted to kick out the window. His next court date is March 24th. Bond was set at $25,000 and he was ordered to have no contact with the woman.
« Back to News