News
Local News
Posted: Mar 13, 2022 9:48 PMUpdated: Mar 13, 2022 10:03 PM
Motorcycle Accident Leaves Wann Man in Poor Condition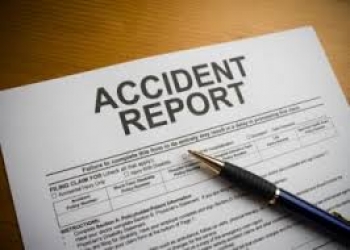 Garrett Giles
A Wann man is listed in poor condition following a motorcycle accident that took place east of Copan.
According to information from Oklahoma Highway Patrol, 31-year-old Damon Coy was traveling westbound on Highway 10 on his 2007 Harley Davidson in Washington County around 4:10 p.m. on Sunday when the accident occurred. It is believed Coy was traveling at an unsafe speed on a curve, departed the roadway left and struck a fence. He was transported by Bartlesville Ambulance to the Ascension St. John Jane Phillips Medical Center in Bartlesville with head and trunk internal injuries.
OHP notes that Coy's helmet was not in use.
The Washington County Sheriff's Office and the Wann Volunteer Fire Department assisted OHP as well.
« Back to News