News
City of Bartlesville
Posted: Nov 18, 2020 10:35 AMUpdated: Nov 18, 2020 10:36 AM
Elevators to be Modernized at Former Siemens Facility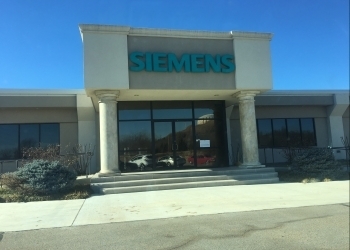 Garrett Giles
The Bartlesville Development Authority approved a proposal from Quest Elevator, Inc. on Wednesday morning to modernize the elevators in the former Siemens office tower.
BDA Vice President Jared Patton said it could take five to eight weeks to bring the two elevators to current code compliance. Patton said they'll work on one elevator before they move to the other one. He said one elevator can be used for the time being as long as the BDA was committed to the proposal to repair both elevators.
The BDA agreed to have the elevators modernized in the amount of $193,480. The project could be completed by January 2021.
« Back to News