News
Indians
Posted: May 23, 2020 5:20 AMUpdated: May 23, 2020 5:21 AM
Path Paved for Indians to Play in 2020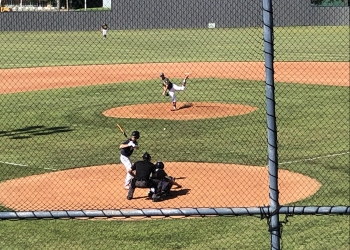 Max Gross
Big positive news was announced on Friday involving the return of high school sports. The OSSAA Board shot down a proposal to enact COVID-19 guidelines throughout a bulk of the summer by a 7-6 vote. This means high school sports could return in Oklahoma on June 1. However, individual school districts have discretion in the matter as well. Doenges Ford Indians manager John Pannell says it's quite possible that the team could run all of its 50 game schedule.
Tryouts could happen as early as Thursday, May 28. However, they will be at the Oklahoma Wesleyan practice field. An official announcement on tryouts is expected in the days to come. As of right now, Bartlesville Public Schools has not given the team the 'go-ahead' to use Bill Doenges Memorial Stadium.
Tentatively, opening day is set for June 6 with a weekend round-robin style tournament in Fort Smith, Arkansas. The team would not be at home until June 8. It is possible that it could be approved for use of Doenges by then. Pannell says he's just happy to give baseball to the Bartlesville Community this summer.
The return of baseball does not come without some strong caveats. The OSSAA announced the summer will run as planned before the COVID-19 pandemic. This means the reinstatement of the summer dead period between June 27 and July 5 which would affect the Annual Glen Winget Memorial Tournament. Last year, all Oklahoma teams in the tournament were forced to play at the OKWU site. A June 9 OSSAA Board meeting could bring further modifications though.
More on the return of the Indians and other amateur sports in the days to come.
« Back to News