News
Sports
Posted: May 22, 2020 8:05 AMUpdated: May 23, 2020 5:33 AM
College-Hi Bests Sooner for State Baseball Title in 1980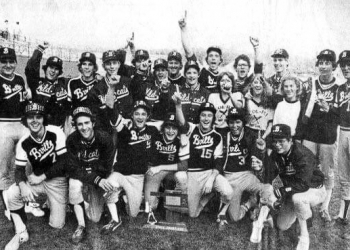 Max Gross
This Memorial Day weekend would typically mark Oklahoma State High School Baseball Tournaments. Although, Bartlesville has not made that state tournament in a number of years this is a good time to celebrate one of the most exciting times to be a baseball fan in Bartlesville—the 1980 season.
Crosstown rivals Sooner High and College High met in the Oklahoma Class 3A baseball championships game. The game was played at O'Brien Park at Oral Roberts University. College High's Wildcats blew out Sooner 11-1 to take the school's first baseball state title since 1969. Scott Keck was the Wildcats winning pitcher that day, outdueling Robert Blackmon for the Spartans.
The 1980 Wildcats were inducted in the Bartlesville Sports Commission Hall of Fame in 2017. Their coach Jerome Gibson would go get hall of fame honors locally in 2013. Gibson was also famous for leading the only 'Bartlesville High' baseball state championship team in 1985 after the merger.
(PHOTO COURTESY: Bartlesville Sports Commission)
« Back to News