News
Nowata County
Posted: Dec 02, 2019 9:23 AMUpdated: Dec 02, 2019 9:23 AM
Nowata Commissioners Approve One Item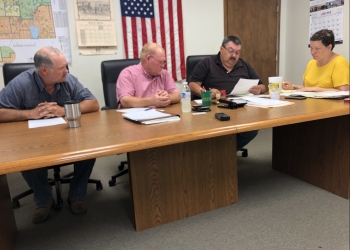 Max Gross
The Nowata County Commissioners met briefly for a meeting on Monday morning. The only agenda item was the approval of a standard election board reimbursement claim. The item comes up every year.
Also, emergency management director Laurie Summers brought forward an idea for monthly training classes for emergency management. While the program is not set, the first class will be held December 28 at the Nowata County Fair Building.
Lastly, the county officials will be making a float to be participate in the Nowata Christmas parade on December 7. The float will also be in Delaware and Lenapah's parades on December 14.
« Back to News