News
Nowata County
Posted: Nov 09, 2019 3:41 PMUpdated: Nov 09, 2019 4:03 PM
Sheriff's Office Warns County of Robbers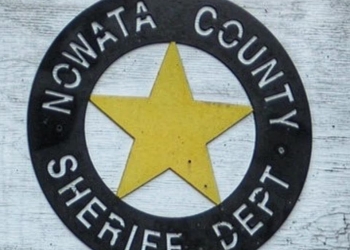 Garrett Giles
The Nowata County Sheriff's Office asks those living in the county to be on the look out for a man or men posing as tree trimmers.
According to the NCSO, the person or persons of interest will be wearing hard hats and safety jackets stating they need in your house to assist the social security office. Officials are advising that once they are in your house, they will forcibly rob you. The NCSO said this kind of act occurred at approximately 3:39 p.m. on Saturday.
The individual or individuals should be considered dangerous. The NCSO asks that you do not let them into your house.
Call the Sheriff's office immediately if you notice anything suspicious. They can be reached at 918 273 2287.
« Back to News