News
Sports
Posted: Sep 11, 2019 7:22 AMUpdated: Sep 11, 2019 7:22 AM
First Round of Bruin Soccer Tryouts in the Books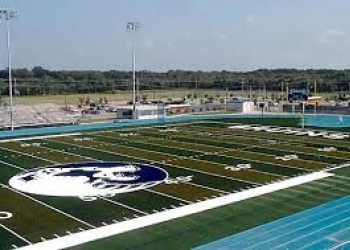 Evan Fahrbach
Bartlesville High Soccer held its first round of tryouts a few weeks ago, and Anthony Tucker released the names of everyone who made the squad for this spring.
BHS will hold another round of tryouts prior to the season beginning on January 20.
The team will be underclassmen heavy with 27 sophomores and freshman making the squad after the first round of tryouts. There will be only six seniors and 11 juniors, by far the two smallest classes. Tucker says that younger talent will be the bedrock of rebuilding Bruin boys' soccer.
Tucker comes from being an assistant on the girl's program.
He has head coaching experience after previously leading Field Kindley High School in Coffeyville, Kansas.
« Back to News