News
City of Dewey
Posted: Aug 13, 2019 11:17 AMUpdated: Aug 13, 2019 11:28 AM
Dewey Fire Assists Dewey Public Schools on Monday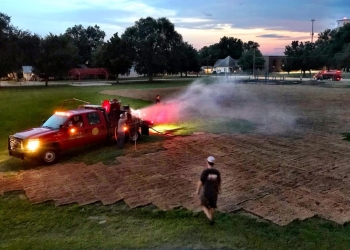 Garrett Giles
New grass was installed around Dewey Elementary School's playground on Monday night.
The Dewey Fire Department was asked by Dewey Public Schools Superintendent Vince Vincent if they could water the sod last week. Pumper Truck 1, Tanker 8 and Brush Truck 2 were used for the project.
Prior to helping Dewey Public Schools with their new sod at the elementary, Dewey Fire hosted a blended training with the Copan Fire Department. The training lasted from 6:45 to 8:00 p.m. They moved to the elementary school from there to water the sod until 9:00 p.m.
As for other projects surrounding the Dewey Fire Department, flag poles have been installed at the station. The City of Dewey dug the ditch for Fire Chief Chad Schueler who laid the pipe and pulled the wire before filling the hole.
Ian Nichols would go on to spread the dirt once the ditch was filled. Chief Schueler also thanked Stephen Parret for making the electrical connections. An American flag and a Red Line flag have waved proudly over the station since Friday night.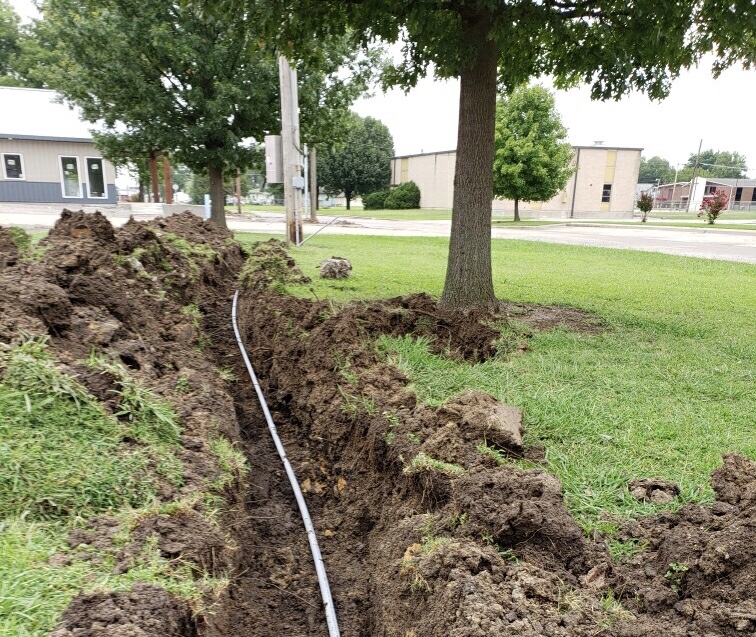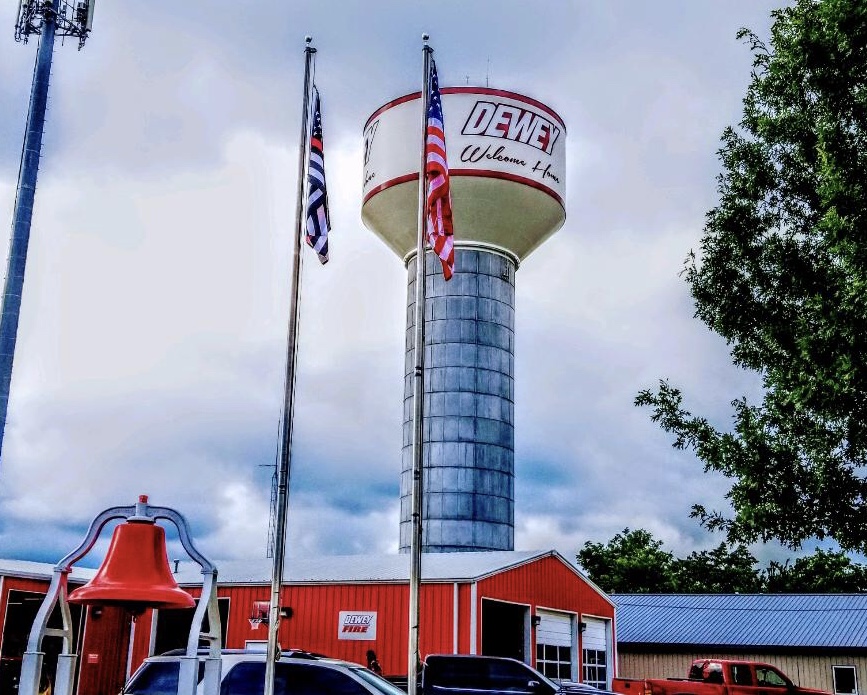 « Back to News