News
City of Bartlesville
Posted: Jul 22, 2019 10:23 AMUpdated: Jul 22, 2019 10:34 AM
City Offers Free Disposal Site for Tree Debris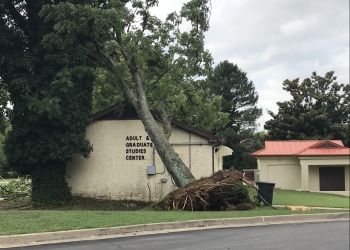 Tom Davis and Garrett Giles
The City of Bartlesville has established a free site for Bartlesville residents to dispose of tree debris caused by Sunday's storm.
The site is located on West Highway 60 just east of the Green Country Rodeo Arena.
Public Works Director Keith Henry said Sunday night's unexpectdely potent storms has left Bartlesville with downed trees and limbs.
Debris taken to the site is limited to tree limbs only due to permitting restrictions. Henry said it is important that everybody understands that their permitting from the Oklahoma Department of Environmental Quality requires that nothing other than tree debris be dumped at the site. Anything other than tree debris — including trash, fences and lumber — is strictly prohibited.
Henry said smaller limbs may be bundled and put out for regular trash collection. He said the limbs must be 4 feet or shorter and the bundles cannot exceed 50 pounds. The bundles must have a green sticker on them, but there is no limit on the number of bundles that can be put out for collection.
Dumping hours are 7 a.m. to 4 p.m. every day beginning today through Saturday, July 27. No dumping will be permitted after that time. The site is for residential customers only.
No commercial dumping is permitted.
Stickers can be purchased at any local Quik Trip or at City Hall, 401 S. Johnstone Ave. For more information, contact the Public Works Department at 918.338.4131. You can also go to cityofbartlesville.org.
(Damages experienced at Hillcrest Country Club, Memorial Cemetery, and homes across Bartlesville pictured below; pictured above: a tree leans on a building at Oklahoma Wesleyan University).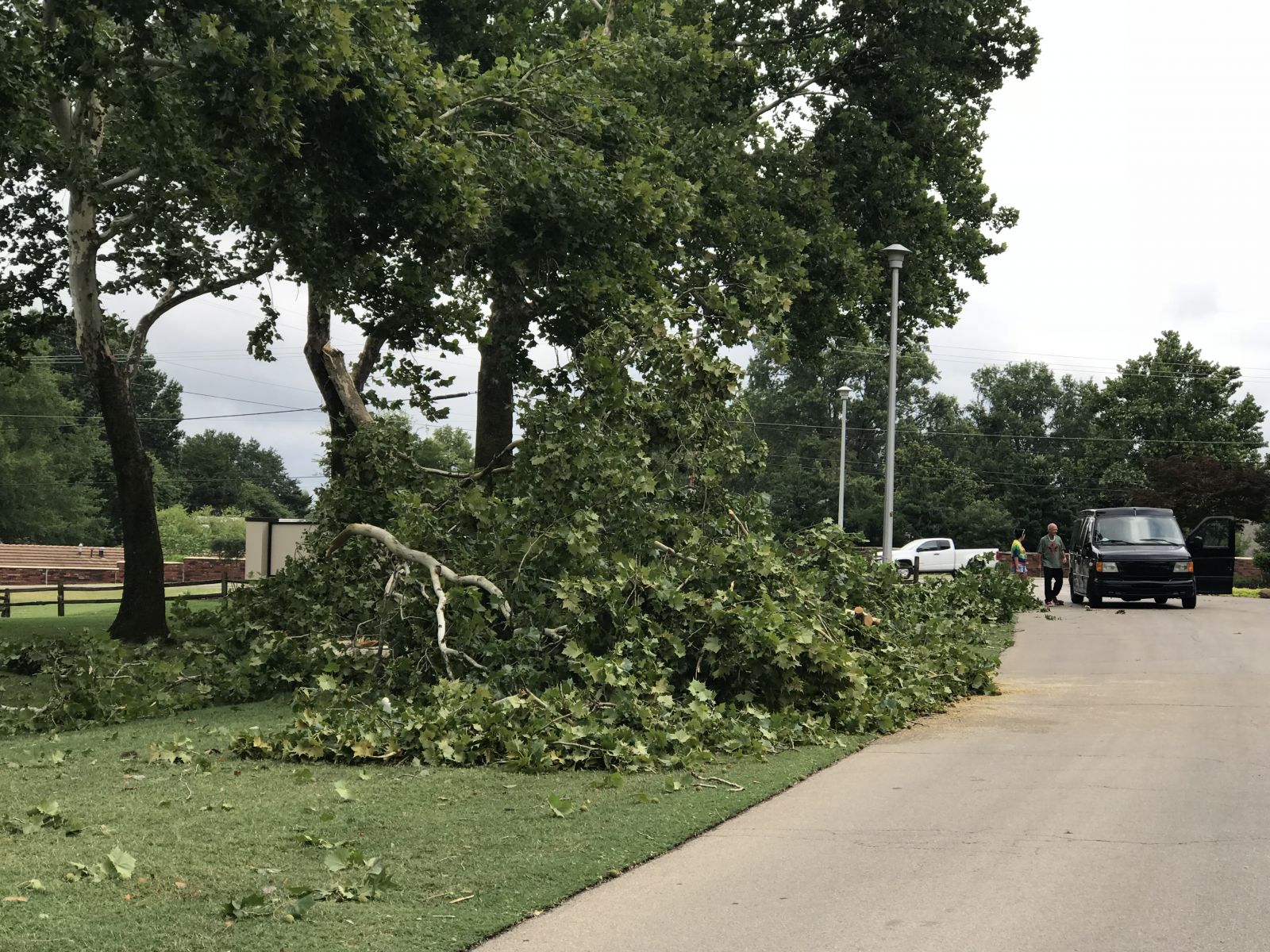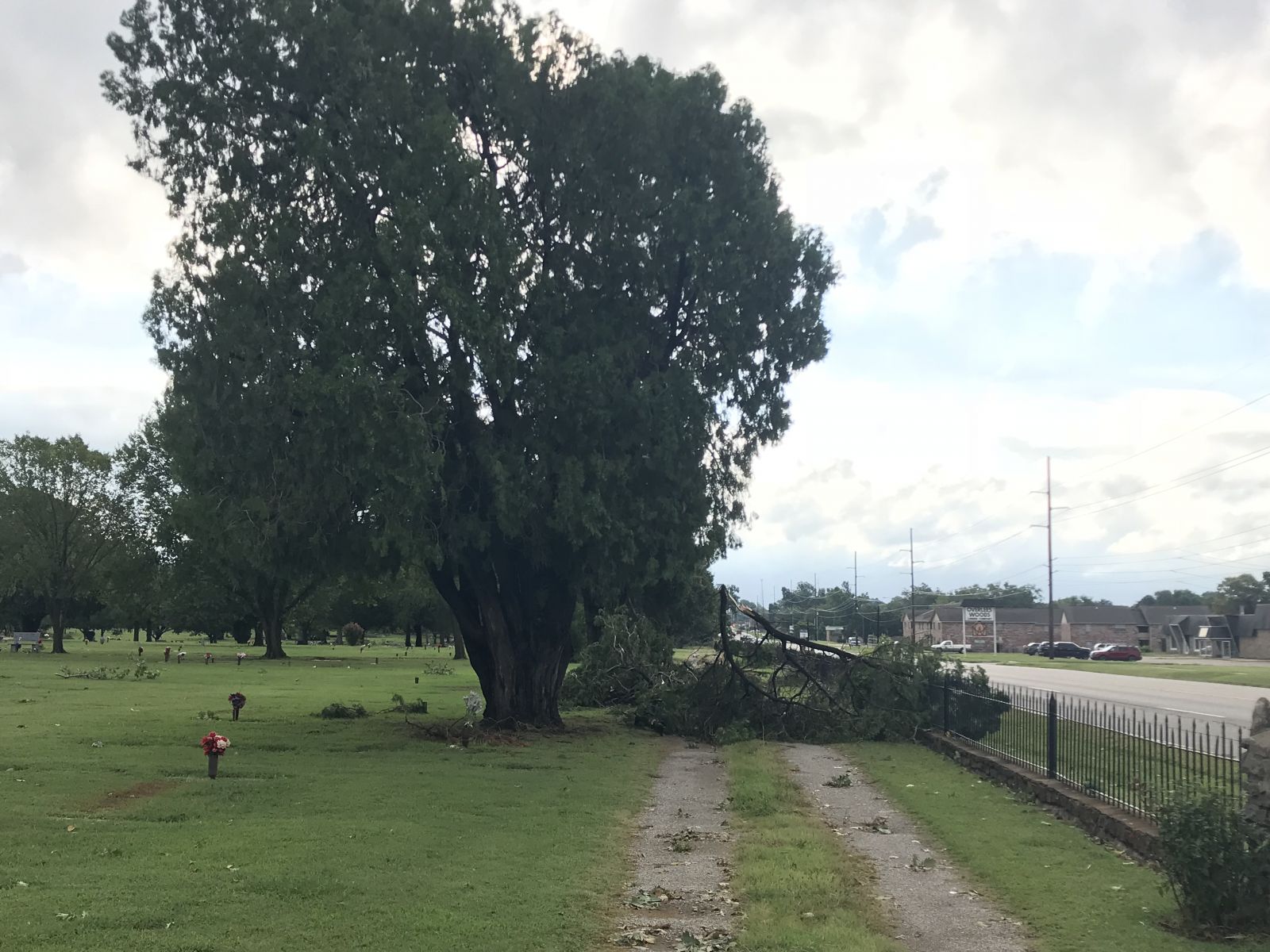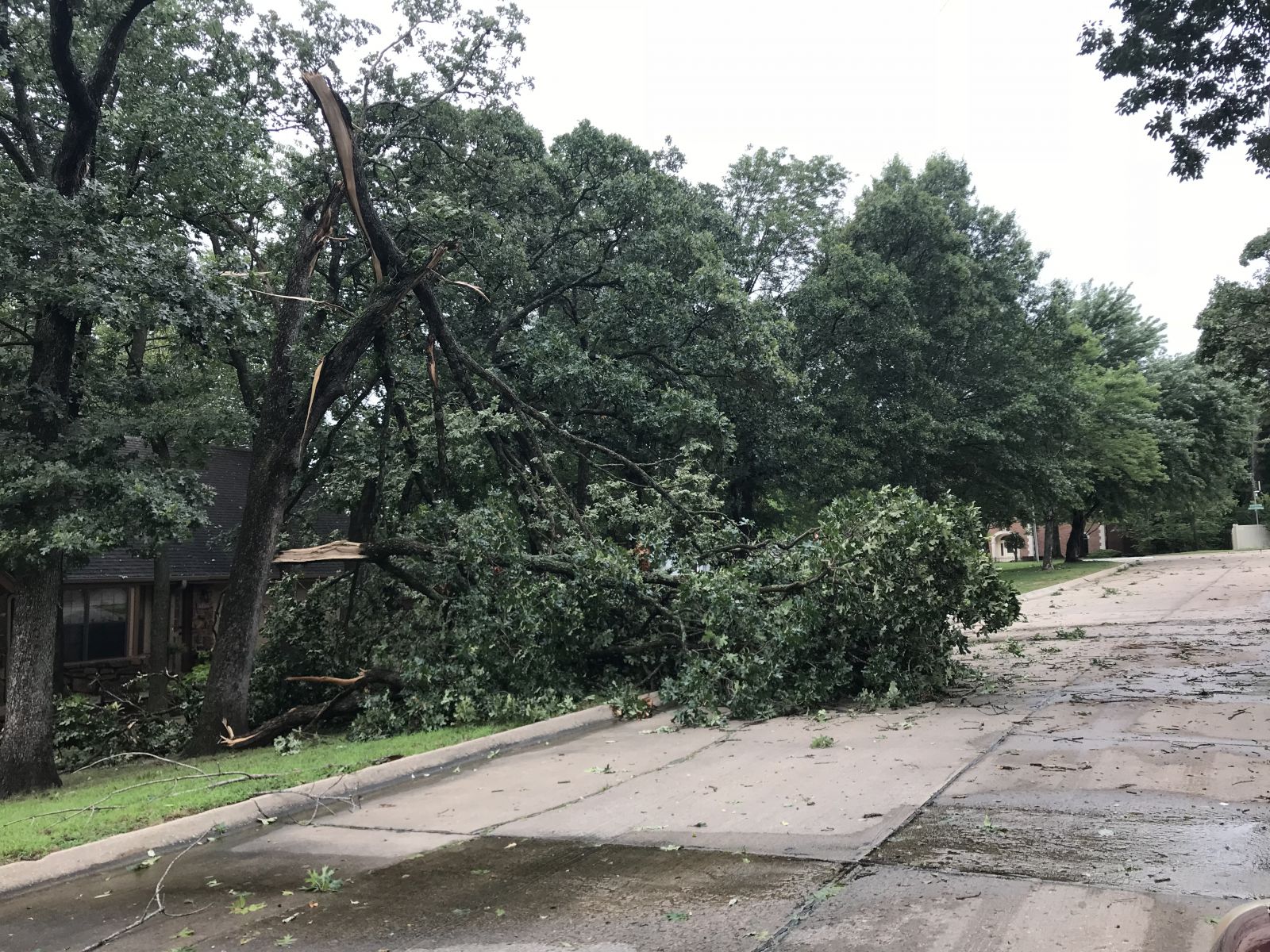 « Back to News