News
City of Dewey
Posted: May 15, 2019 3:39 AMUpdated: May 15, 2019 5:45 AM
Public Approves Dewey Sales Tax Increase Tuesday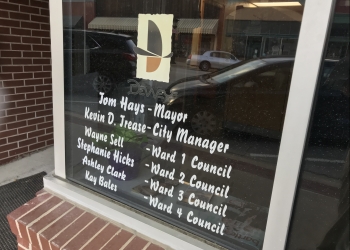 Garrett Giles
For the first time in four decades, Dewey residents have passed a proposition to increase the City's sales tax rate.
After Election Day Tuesday, the proposition was approved on 129 to 26 vote.
The sales tax rate now matches Bartlesville's sales tax at 3.4-percent. With State and Washington County taxes included, the total rate is 8.9-percent.
Dewey City Manager Kevin Trease said the increase in taxes collected will benefit the Dewey Police and Fire Departments, the Dewey Public Library and the Cemetery.
Trease said in January that the sales tax rate generates an average of $60,000 a month. However, he added that a third of that averages did not go to the General Fund. He said the Dewey Police Department was hit hardest by this fact considering they are paid personnel.
Mayor Tom Hays said this has been discussed for a little over three years now. Three council members and Hays himself discussed the possibility to increase Dewey's sales tax rate three years ago when Bartlesville raised its sales tax rate by four-tenths of a cent.
They decided then to wait as long as they could to bring forth the possibility of increasing Dewey's sales tax rate. Considering where Dewey is with their budget, Hays believed it was time to present the idea to voters when they passed the resolution a couple months ago.
With voters approving the four-tenths of a cent, Trease said the general fund will see a $100,000 increase.
That matches the amount the General Fund has lost over the years. Trease said that's about where the funds are now compared to a year ago.
« Back to News