News
Government
Posted: May 14, 2019 3:25 AMUpdated: May 14, 2019 3:52 AM
Strom Sees Card Skimmer Bill Signed Into Law Monday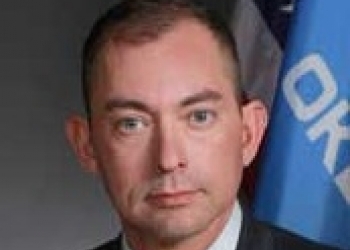 Garrett Giles
Governor Kevin Stitt signs a bill into law that Oklahoma District 10 Representative Judd Strom has been working on.
House Bill 2380 makes possessing a credit card skimmer — commonly used in credit card fraud — a criminal offense. Strom represents parts of Washington, Osage and Nowata counties in the Oklahoma House.
Strom said history has been made now that the bill is signed. Gov. Stitt's signage of the bill into law makes HB 2830 the first of its kind.
Oklahoma became the first state to outlaw the appliance of credit card skimmers alongside the fruad associated with them.
Strom's goal is to prevent fraud from happening in the area. He said their is no purpose for these things to exist in the wild other than to create modern day bank robbers.
A widespread scam involving these skimmers hit Bartlesville in October 2018, which effected more than 30 residents. You can read that story here.
Strom said no good comes from these devices.
« Back to News