News
Washington County
Posted: Apr 30, 2019 2:41 PMUpdated: May 01, 2019 1:58 PM
County Bar Association to Sponsor Ask A Lawyer Event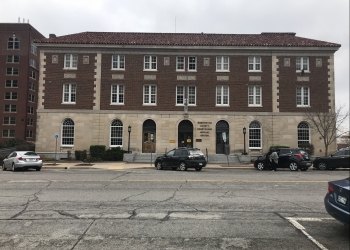 Garrett Giles
The Washington County Bar Association and the Oklahoma Bar Association will sponsor the annual "Ask A Lawyer" program. Ask A Lawyer is a public service program aimed at providing free legal advice to callers in conjunction with Oklahoma Law Day 2019.
The program will take place on Thursday, May 2nd.
Washington County's Law Day Chairman Jim Elias said this year's theme for Ask A Lawyer is "Free Speech, Free Press, Free Society." He said theme is aimed at showing the celebration of independent liberties while providing and educating people about the judicial system.
20 to 30 people call in local each year to ask for free legal advice. Across the State of Oklahoma on Law Day, Elias said approximately $77,000 worth of free legal advice is normally given to the public each year.
Many questions come in that pertain to family matters, Elias said. Those matters vary between divorce and custody / visitation issues.
Other concerns called in revolve around criminal issues (whether it be a probate or State matter), boundary disputes and more. Elias said Ask A Lawyer is a great opportunity to see where you stand as far as the law is concerned.
To receive free legal advice from a local attorney with the Washington County Bar Association on Thursday, you can call 918.336.4146 from 6:30 to 8:30 p.m.
The Oklahoma Bar Association will also take your questions from 9:00 a.m. to 9:00 p.m. Their number is 1.800.456.8525. Question may be answered by email as well. Simply send your question to askalawyer@okbar.org.
The Ask A Lawyer program will be televised between 7:00 p.m. to 8:00 p.m. on all OETA TV channels.
« Back to News