News
County Commissioners
Posted: Apr 19, 2019 9:37 AMUpdated: Apr 19, 2019 9:37 AM
County Commissioners Revisit Items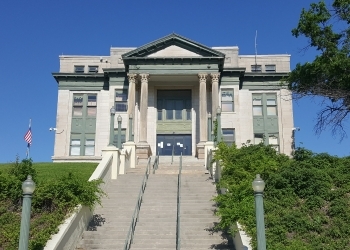 Ty Loftis
The Board of Osage County Commissioners will meet Monday morning for a regular scheduled meeting at the courthouse in Pawhuska.
With the Roy Clark Memorial Rodeo coming to the County Fairgrounds next weekend, Scott Trotter will be at the meeting asking if it will be possible to give helicopter tours during the event.
The County Commissioners will also consider signing the interlocal with the city of Hominy to help fund their Emergency Medical Services. That cost is nearly $2,000.
County Commissioners will also consider advertising bids to improve the Clarence Brantley Indoor Arena at the Osage County Fairgrounds. Improvements would include entrances to meet the Americans with Disabilities Act, shower remodels and the removal of some toilets.
The meeting begins at 10 o' clock in the morning for those interested in attending.
« Back to News