News
State of Oklahoma
Posted: Mar 28, 2019 9:50 AMUpdated: Mar 28, 2019 9:50 AM
State House Considers Bills That Benefit Teachers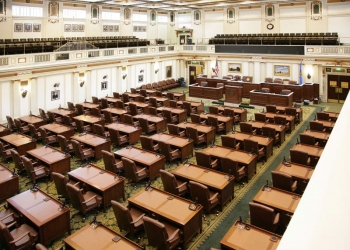 Charlie Taraboletti
The Oklahoma State House advanced a number of bills this session aimed at increasing pay for teachers and to get more money directly to our public school classrooms.
House Bill 1780 would provide teachers an across-the-board pay raise of $1,200. Coupled with last year's average pay increase of $6,100 per teacher, the measure will take Oklahoma teacher pay toward the top in the region. With almost 3,000 emergency teacher certifications this year alone, the increased pay will help recruit additional certified teachers to classrooms in the state and retain ones who might otherwise leave for other professions or other states where pay is higher.
House Bill 2470 would increase the 'in lieu of" amount for teachers that opt out of receiving the flexible benefit allowance for health care from $69 to $300. Many teachers can receive health care benefits through a spouse. The measure gives them more money in their paycheck and saves the state the cost of providing unneeded coverage.
House Bill 1781 would allow school districts the flexibility to pay student teachers. Many rural districts struggle to find qualified teachers. If it passes, the bill will allow them to be able to pay students who are already well on their way to earning a teaching certificate and hopefully keep those teachers once they are certified.
House Bill 1360 would allow National Board Certified Teachers to apply for a $1,000 grant toward renewing that certification. Research shows these teachers bring added value to their students, yet many choose not to renew their certification because of the high cost and time involved. The grant helps remove a hurdle to staying current.
House Bill 2521 creates the Oklahoma Educator Loan Repayment Program to assist classroom teachers with student loan forgiveness.
House Bill 2502 provides a $1,000 tax credit on the Oklahoma State in come tax return for teachers who buy supplies for their classrooms. The credit could also go toward fees related to their teacher certification.
House bill 2645 creates a one-time incentive bonus up to $5,000 for certified teachers who return to public school classrooms.
The House also plans to add more classroom funding in the state budget this year to complement the pay raise.
« Back to News