News
Bartlesville Public Schools
Posted: Mar 22, 2019 12:31 PMUpdated: Mar 22, 2019 12:35 PM
Three to be Inducted Into Educator Hall of Fame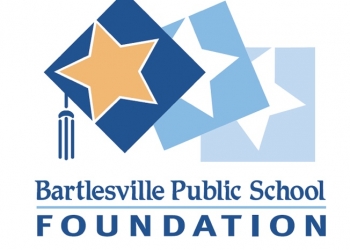 Garrett Giles
The Bartlesville Public Schools Foundation is gearing up for its 10th annual Educator Hall of Fame Breakfast. Executive Director Blair Ellis puts on the Educator Hall of Fame, which seeks to recognize former Bartlesville Public School District educators who made a positive impact on students and the Bartlesville community.
Bartlesville Superintendent Chuck McCauley says this event is also very special for BPS teachers. He says people in the past have sponsored tables for teachers at each school so the teachers do not have out of pocket expenses for the breakfast.
This year's Educator Hall of Fame inductees include Earl Sears, Helen Raible and Barbara Tunin. The event will be held on Thursday, March 28th in the Bartlesville Community Center at 7:00 AM.
If you are interested in attending the event or sponsoring a table, you can call the Bartlesville Public Schools Foundation at 918.336.8600 or you can visit their website. Individual tickets to the event cost $35.
« Back to News