News
Government
Posted: Mar 22, 2019 11:44 AMUpdated: Mar 22, 2019 11:45 AM
Representative Fincher Talks About Budget Appropriation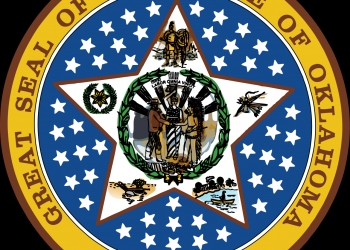 Garrett Giles
District 11 House Representative Darrel Fincher said this year's budget has seen $575 million dollars in growth this year. With that near 7-percent growth, Fincher said they can appropriate about eight and a quarter billion dollars in this year's budget.
Fincher said that means "off-the-top funding" like certain taxes or fees go toward State Departments. He also said they get Federal Funding like matching funds. According to Fincher, the State of Oklahoma, for example, can put in 10-percent or 50-percent and the Federal Government will match those funds which in turn would multiply the State fundings the State of Oklahoma does.
Overall, Federal money coming into Oklahoma is around 35-percent this year's $18 billion budget. Fincher said they anticipate that will be the case next year. Again, Fincher said they can only appropriate eight and a quarter billion dollars of the budget as a legislature.
Fincher added that 90-percent of the appropriated budget goes towards the 10 largest agencies. He said those agencies cover core functions of government like education, public health, transportation, public safety and the Department of Corrections.
He also listed the Department of Commerce and the Department of Tourism. According to Fincher, tourism is the third largest factor in economic growth in Oklahoma. While some may not see these as core functions, Fincher said the state absolutely has to have these agencies.
« Back to News