News
Government
Posted: Mar 22, 2019 11:27 AMUpdated: Mar 22, 2019 12:57 PM
Lawsuit Claims Unity Bill is Unconstitutional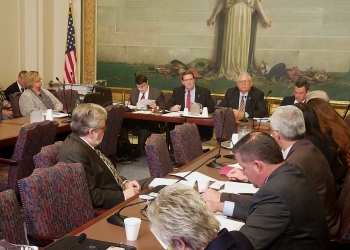 Garrett Giles
Julia Ezell, the former lawyer for the Oklahoma State Department of Health has filed a lawsuit against the Unity Bill on behalf of a nurse of an Oklahoma City medical marijuana dispensary. Bartlesville Senator Julie Daniels spent time on the Medical Marijuana Working Group when State Question 788 passed last summer and had pushed for the Unity Bill leading up to Gov. Kevin Stitt's signing of the bill into law last week.
Daniels said the lawsuit claims the Unity Bill is unconstitutional. She said she thought lawsuits would come after Gov. Stitt signed the Unity Bill into law but she did not expect it to happen the week after the fact. Daniels said they had hoped they could let the dust settle after the bill was signed into law.
Because State Question 788 is a statutory change, Sen. Daniels believes the courts will give great leeway in this case. She said they will have to wait and see how this lawsuit unfolds.
The lawsuit argued the Unity Bill is too vague with the disciplinary powers it gives the Health Department. The bill lists a specific reasons the department could take disciplinary action against a medical marijuana business license. Sen. Daniels stated that a Medical Marijuana Authority will be in place, and argued that they have not had a chance to even write rules yet for the Authority.
The lawsuit also claims the Unity Bill violates due process.
« Back to News