News
County Commissioners
Posted: Mar 22, 2019 10:46 AMUpdated: Mar 22, 2019 10:46 AM
County Commissioners to Hear From Numerous People Monday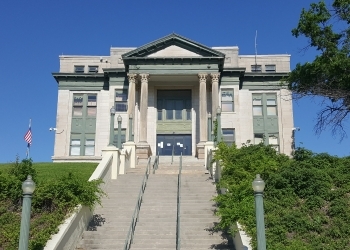 Ty Loftis
The Osage Board of County Commissioners will meet Monday morning for a regular scheduled meeting at the courthouse in Pawhuska and it looks to be another long day.
Barbara Albritton, of the Indian Nations Council of Government, will be at the meeting to discuss the possibility of creating a community development block grant program for 2019.
Joni Nash, the Pawhuska Chamber of Commerce Director, will be on hand to talk about the OK Free Wheel, a bike race, coming through Pawhuska in mid-June.
Denise Ward of the American Therapeutic Riding Center will talk to the Commissioners about rental fees at the fairgrounds for the Roy Clark Memorial Rodeo in April and the Run for Special Needs in October.
The Commissioners will also vote to go into executive session to discuss various items.
The meeting begins at 10 a.m. for those interested in attending.
« Back to News