News
Osage County
Posted: Mar 22, 2019 10:02 AMUpdated: Mar 22, 2019 4:09 PM
Charges Being Dropped for Two Men in Pawhuska Hemp Case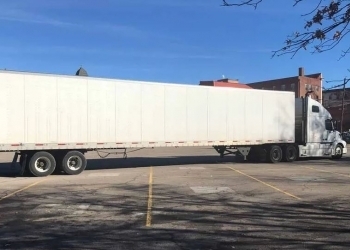 Ty Loftis
Farah Warsame and Tadesse Deneke, the two men who were driving a semi truck full of hemp or possible marijuana through Pawhuska in early January, have had their charges dropped.
The two men were facing charges of aggravated trafficking. Defense attorney Mike Fisher says there was not enough evidence to charge Warsame or Deneke.
Pawhuska Police arrested the two men because officers believed Warsame and Deneke were hauling nine tons of marijuana from Kentucky to Colorado. Attorneys for the two men said it was legal hemp.
Fisher continues to pursue charges against Andrew Ross and David Dirksen, the two men who work for Patriot Shield, a security detail company that was escorting the load. The preliminary hearing for Ross and Dirksen is set for August 7.
Photo Courtesy of The News on 6.
« Back to News