News
Government
Posted: Mar 14, 2019 3:43 PMUpdated: Mar 14, 2019 3:51 PM
Unity Bill Covering Medical Marijuana Signed Into Law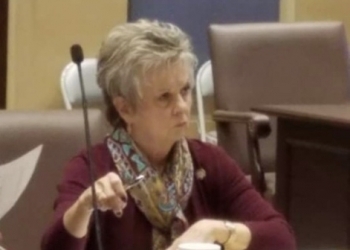 Garrett Giles
Governor Kevin Stitt signed the legislation known as the Unity Bill into law Thursday afternoon. Bartlesville's Senator Julie Daniels in recent weeks has said the bill creates the safety and regulatory framework necessary for Oklahoma's medical marijuana industry after voters approved State Quesion 788 last June. She said the bill went into affect immediately after it passed.
Daniels worked on the Medical Marijuana Working Group extensively for months after that and said time was of the essence. Now people are questioning why they have to be told how to label packages and Daniels said that the advocates for the bill wrote the State Question 788 in such a way that they had to play catch up with bills like the Unity Bill. She said they have been operating under the time constraints of SQ788.
And while the Unity Bill has officially been signed into law, District 11 Representative Darrell Fincher was one of very few people to vote no on the measure when it was still in the House. He said that he would have preferred to have waited a year so he could collect evidence and research from other states on the medical marijuana topic.
Fincher said the lesson that needs to be taken away from the matter is that if the legislature had passed medical marijuana with everything already attributed to it, it would not be discussed currently as it ought it be.
The Unity Bill signed into law Thursday created the Oklahoma Medical Marijuana and Protection Act. It also created the Oklahoma Medical Marijuana Authority to address medical marijuana issues like testing, labeling and workplace safety further. It also grants the Authority and certain personnel specific peace officer status.
The Unity Bill addresses the Oklahoma Medical Marijuana Authority further in that it authorizes employment of an Executive Director and other personnel, providing qualifications for positions. It goes on to provide qualifications, delegate powers, rules and duties of the positions in the Authority. Lastly, the Unity Bill created the Oklahoma Medical Marijuana Authority Revolving Fund.
« Back to News