News
Bartlesville
Posted: Mar 14, 2019 3:14 PMUpdated: Mar 14, 2019 4:29 PM
Tri County Tech Student Commends Marketing Program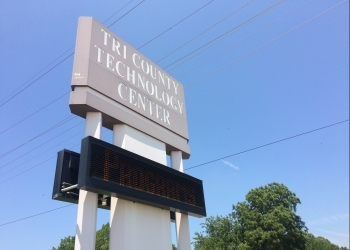 Garrett Giles
Enrollment is underway at Tri County Technology Center in Bartlesville. One of the many programs Tri County Tech has to offer is a Marketing Management Program.
Destinee Skaggs is a second-year student at Tri County Tech and she explains that she chose the Marketing Management Program at TCT to get out of her comfort zone When she saw that the program was big on presentations, she says she knew she had to take the courses.
The presentations focus on self-promotion and the promotion of products to others. Skaggs says the program showed her right away that she would be able to build connections confidently while fitting into any environment she would find herself in after graduation.
Skaggs says she will introduce everybody in a group because of the course now. She thanks the Marketing Management Program instructor Carrie Miller for helping her get over her fear or public speaking.
In the first week or so, Skaggs says Miller had the students mingling with one another. The team building has resulted in deeper friendships and excellent marketing skills, Skaggs said.
If you are interested in the Marketing Management Program, Miller encourages you to enroll today. You can call Tri County Tech at 918.331.3333 when they are open. You can also visit their admissions page at tricountytech.edu/admissions.
« Back to News