News
Crime
Posted: Feb 08, 2019 3:32 PMUpdated: Feb 08, 2019 3:32 PM
Man Allegedly Forces His Way Inside Home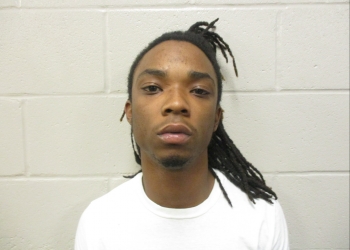 Ty Loftis
Da'rayvion Montrel Todd has committed several crimes, including burglary in the first degree, conjoint robbery and assault, battery or assault and battery with a dangerous weapon. "Ace" Rogers partnered with Todd to commit these crimes.
Todd broke into a house located at 715 E. 8th Street in Bartlesville. Todd forcibly unlocked the front door and entered without the consent of the occupants with the intent of stealing items in the home.
Todd and Rogers acted together and stole money, a cell phone and marijuana that belonged to the residents of the home. They did this without the home-owners consent and against their will. Todd also threatened bodily harm to the two residents of the home with a firearm.
Todd's next scheduled court date is scheduled for March 1 at 9 a.m. His bond is set at $50,000.
« Back to News