News
Government
Posted: Feb 08, 2019 1:33 PMUpdated: Feb 08, 2019 1:33 PM
Committee Work on Bills to Carry On Through February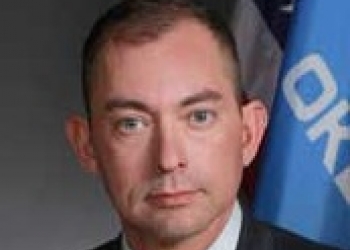 Garrett Giles
The Oklahoma House and Senate combined have filed over 2,800 bills. 1,700 of those bills have been filed by the House while 1,100 of the bills have been filed by the Senate.
Newly-elected District 10 Representative Judd Strom says the first week in the capitol has been hectic. With construction at the capitol in Oklahoma City, things have been moved around. Strom says they've had to go online like anyone can to get "the meat and potatoes" of the bills that have been filed.
The system eventually came on at the capitol and Strom as well as other in the House were able to read through the bills. Strom says the bills revolving around education and agriculture have interested him the most. Many of the bills will fall by the wayside as the House and Senate engage in committee work through Feb. 28.
On top of the education and agriculture bills Representative Strom mentioned, bills in the 2019 legislative session range anywhere from health care, criminal justice reform, transportation, energy, labor laws and economic development. Some bills have also been filed following the passage of state questions dealing with medical marijuana, and cold strong beer and wine in retail outlets and liquor stores.
« Back to News