News
Bartlesville
Posted: Dec 07, 2018 9:45 AMUpdated: Dec 07, 2018 9:46 AM
Sen. Daniels Honored by Trust in Leadership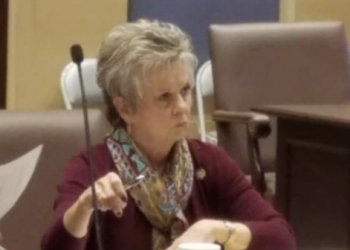 Garrett Giles
Bartlesville's Senator Julie Daniels has been chosen to chair the Senate Judiciary Committee during the 57th Legislature. She will guide the panel through consideration of legislation impacting the judicial branch of government and other related issues.
Daniels will also serve as Vice Chair of the Appropriations Subcommittee on Public Safety and Judiciary and will serve as Assistant Majority Whip for the Senate.
She says she looks forward to the increased responsibility and opportunity to participate more fully in the important work of the Senate in 2019. She says she is committed to working with others to develop good policies for our state.
Daniels will serve on the full Senate Appropriations Committee, the Energy Committee, Health and Human Services and the Rules Committee.
The Senate will hold a one-day organizational meeting on January 8 and will reconvene for the 2019 session on February 4.
« Back to News