News
Bartlesville Public Schools
Posted: Dec 06, 2018 12:27 PMUpdated: Dec 06, 2018 12:27 PM
Second Grade Class Goes to the Capitol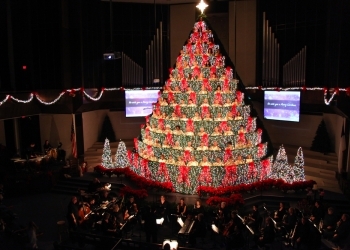 Ty Loftis
Emily Voelkers, the second grade teacher at Richard Kane Elementary School, took her class to a tree lighting ceremony at the state capitol building in Oklahoma City on Tuesday. Voelkers believes her class was able to learn a lot from the experience.
The class also got to meet several dignitaries in Oklahoma politics.
Only 25 schools were selected to participate in the ceremony, so Voelkers said it was an honor for her class to participate. Her class was also able to decorate a tree and they lit it up with Harry Potter themed decorations.
« Back to News