News
State of Oklahoma
Posted: Dec 05, 2018 8:59 PMUpdated: Dec 05, 2018 8:59 PM
Senator Daniels Named to Leadership Role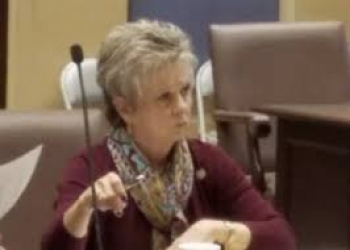 Charlie Taraboletti
Bartlesville's Senator Jullie Daniels has been named to the Senate Republican Leadership team for the 57th Legislature. Senate President Pro Tempore designate Greg Treat announced his selection of Senator Kim David of Porter to serve as Majority Floor Leader and Senator Roger Thompson of Okemah to serve as Senate Appropriations Chair.
Senator Daniels will serve as Assistant Majority Whip along with Senator Casey Murdock of Felt and Senator Marty Quinn of Claremore.
Senator Treat says he is honored that his collegues have placed their faith in him. He says he is ready to lead the senate Republicans forward to accomplish great things for the State of Oklahoma and for its people.
« Back to News