News
Washington County
Posted: Dec 05, 2018 4:51 PMUpdated: Dec 05, 2018 4:54 PM
Anticipating Winter Weather in Washington County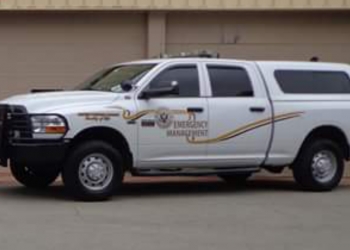 Garrett Giles
The Washington County Emergency Management crews prepare for the winter weather that is expected to hit northeast Oklahoma on Friday and Saturday. Washington County Emergency Management Director Kerry Cox says the forecast is constantly changing.
For now, Cox says they expect to see 2 to 3 inches of rain and snow. The more the National Weather Center updates their forecast, the more it looks like the storm will produce more rain, Cox says.
When it comes to preparing for the impending winter weather, he says they are being patient with the storm. The Washington County Emergency Management crew has their equipment ready and they continue to update the public on social media on what to expect as well. Now all they have to do is be patient, Cox says.
He asks that everyone pay attention to the forecast as the weekend approaches and the National Weather Center becomes more confident with their forecast. This includes being prepared for whatever may come.
« Back to News